Inteo was created by three Network and Security Experts with between 12 and 18 years of experience in the field. We have worked for hundreds of customers, from small businesses to ASX listed and international companies, on many different Network, Security, Voice and Cloud technologies.
Our mission is to provide you with the best possible Network and Security infrastructures tailored to your needs. We build fit-for-purpose, fast, reliable, simple, scalable and cost efficient infrastructures to suit any business requirement. We are Melbourne based and can deliver throughout Australia and overseas.
Networks
We offer a complete range of services to provide you with an efficient, simple, cost effective and highly performant network.
Our network services
Traditional Routing & switching
Software Defined Networks (ACI / NSX)
Application Delivery Load Balancing LAN, MAN, WAN, SD-WAN (Software Defined WAN)
Virtualisation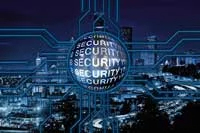 IT Security
IT Security Is your infrastructure ready for the latest security threats? We design bulletproof security solutions for your peace of mind.
Our IT Security Services
Next-Generation Firewalls
Access Control
Intrusion Prevention (IPS/IDS)
Data Loss Prevention (DLP)
Virtual Private Networks (VPN)
Proxy / Reverse-Proxy
Anti-Spam, Anti-Virus, Anti-Malware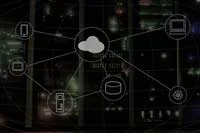 Cloud Computing
Ready for the cloud revolution? We are too, and can assist with any migration or operational challenges you may face. Our Cloud computing services
Our Cloud Computing Services
Amazon Web Services
Azure Private / Hybrid-clouds
Virtualisation Direct Connect / VPN connection
Cloud architecture
VPC security and configuration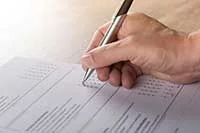 Governance and Audit
PCI-DSS Governance and audit PCI-DSS, HIPAA, ISO27001, ITIL... Any IT standards you need to comply with? Whatever your needs are, we will meet your standards.
Our Governance services
PCI-DSS (Credit-card security)
HIPAA
ISO 27001
ITIL
Security Awareness Programs
Incident Response Plans
Standard Documentation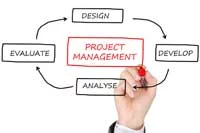 Project and Support
We drive the implementation of your entire project from conception to delivery, and beyond with an unparalleled support.
Our Project Services
Project planning
Resource allocation
Change Management
Ad-hoc support
Monitoring & alerting System updates
Vendor and product management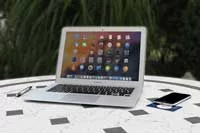 General IT consultancy
We are technologists, and know a lot more than just networks. Contact us for any IT requirements you have, we will be able to help.
Our Consultancy Services
Systems (Linux / Windows)
Coding / scripting
Web Development
And much more… We are agile.
1. DISCOVER
We take the time to understand your environment and requirements before building a project plan with you.
2. DESIGN
We design the solution through solid documentation with nothing but all the information that you need once the project has been delivered to you.
3. BUILD
We build the solution in a lab environment according to the design, and make sure that it behaves as expected.
4. IMPLEMENT
We implement the solution with you and make sure that the experience is as flawless as possible for the users.
5. OPTIMISE
We are here to support you, review and optimise your environment on an ongoing basis.
Does your documentation usually look like this? Now, it will.
Comprehensive Designs, beautiful Architecture
Our focus is to build a great architecture for your network and find the best compromise between performance, redundancy, bandwidth, simplicity and cost, if we cannot have them all. But most of the time, we can.
A great design is often a simple one; if non-specialist people in operations cannot understand it, there is probably something wrong about it. We are not here to sell more hardware than you already have but just what you really need, and not more.
A simpler network means an easier environment to troubleshoot, less potential points of failure, more predictable traffic flows, and overall better performance. But of course, sometimes simple is not an option, and we are here to support you in the most advanced scenarios involving complex and large infrastructures requiring in-depth knowledge in Networks, Security and more.
Documentation matters a lot to us
Once our integration in your environment is complete, what remains behind us? Our documentation. What gives you an understanding of what we are doing without requiring access to the devices? Our documentation. What can offer the stakeholders and managers a high-level visualisation of what we are achieving for them? Our documentation.
Documentation is paramount to the success of a deployment. Delivering a great outcome is irrelevant if no-one knows or understands what has exactly been done. You will get all the information that you need in a clear, comprehensive, simple and precise document.
Documentation is the reflect of our work, and we want to be proud of it, just like the results we achieve with you.
Neat diagrams that say it all
Proper technical documentation cannot be complete without clear and precise diagrams and tables. Diagrams must be comprehensive, but readable. How can we achieve this? By having dedicated diagrams per function: physical, layer 2 (VLAN etc.), layer 3 (IP etc.), routing, fail-over scenarios.
For example, you will not see any IP address in the shown diagram. Why? Because this is a physical and layer2 diagram, and logical information should never appear along with physical information. These are two really different layers that simply cannot correctly be represented on only one figure. Now you know!
At a quick glance, you should be able to understand the architecture and find the exact information you are looking for with diagrams only, no text should even be required. With us, your diagrams will proudly be distributed to your entire IT team who will now understand the network they operate on!
Systems, Linux, Web Design
Your technology does not appear in the above list? Not a problem: as long as it is a network, cloud or security technology, we can most certainly help! Contact us to discuss your requirements.
We also work in collaboration with great partners in different IT specialties such as offensive security, penetration testing, "Fin Tech" (Finance Technology), voice or Web design, so whatever your IT problem might be, we have a solution for you!

How can we help you today?
We are here to support you for any of your IT projects. Please contact us to discuss about your challenges and requirements.
We are Melbourne based but can assist you anywhere in Australia or overseas; please contact us for more information!
Main Office: Suite 140, 327 Clarendon Street, South Melbourne VIC 3205